Postgraduate Dean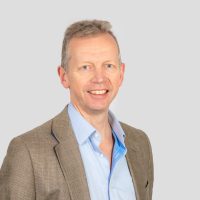 Dr Paul Sadler is Regional Postgraduate Dean for the South East, and local Postgraduate Dean for Thames Valley and Wessex.
Paul spent over 16 years in the British Army before he moved to work as a consultant in ICM and anaesthesia in Portsmouth Hospitals NHS Trust. During his military and NHS career, he has undertaken many educational and leadership roles as Tutor, Clinical Director, Programme Director, Local Advisor, DoE and Deputy MD, before becoming Postgraduate Dean late 2018. He undertakes national Lead Dean roles for Surgery, PSW and Extended Surgical Team programme. He is an active clinical teacher and clinician.
Deputy Postgraduate Dean
Having trained in Cambridge and London, I am now a Consultant in Obstetrics and Fetal Medicine in Oxford. I have a long-standing interest in education, as Head of School of O&G and Associate Dean in Thames Valley and now Deputy Postgraduate Dean. I am keen to see everyone being supported along their learning journey and am grateful to all the wonderful educators we have across Thames Valley and Wessex.
Contact: rebecca.black14@nhs.net
---
Associate Deans
Garyfallia Fountoulaki
Asif Ali
Anne Edwards – Associate Dean & Foundation School Director
John Darby – Dental Dean
Rachel Elliot – Primary Care Dean
---
Julia Newton
I trained in Manchester and moved to Oxford to undertake my DPhil, complete my Rheumatology training and develop my interest in Sport and Exercise Medicine. In 2006, I was appointed to my current post in OUH Trust as a consultant in Rheumatology/Sport and Exercise Medicine. I worked in elite sport alongside my NHS role for 15 years, and I am also Vice President of the Faculty of Sport and Exercise Medicine. Education has been part of my portfolio of work since I started as a consultant. I have had many education roles including SEM TPD for 10 years, SAC Chair, Deputy Head of School and then Head of School of Medicine before starting this AD role.
Contact: Julia.newton4@nhs.net / Julia.newton@ouh.nhs.uk
---
Antonia Calogeras – Professional Support & Wellbeing Service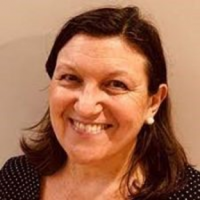 Antonia is a Consultant Rheumatologist at University Hospitals Southampton NHS Foundation Trust. As well as managing the Professional Support and Wellbeing Service (PSWS), Antonia's current Associate Dean portfolio also includes SuppoRTT.
Contact: antonia.calogeras@nhs.net
---
Chris Pugh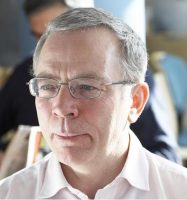 Chris graduated from the Oxford Medical School in 1985 having already done a DPhil in Immunology. After house jobs (Foundation) in Oxford and Shrewsbury he went on to SHO jobs (IMT stage equivalent) in London before returning to Oxford as a Registrar. He has not yet escaped! Since 1990, he has combined clinical work in renal medicine and research, predominantly in the field of hypoxia biology. He was made Professor of Renal Medicine in 2002. He was elected to Fellowship of the Academy of Medical Sciences in 2003. he has led the Thames Valley Academic School / Oxford University Clinical Academic Graduate School since 2012. He aims to promote all aspects of clinical academic training locally and nationally. He values both the importance of good clinical training, but also advocates for approaches which allow flexibility to capitalise on academic opportunities
Oxford University Clinical Academic Graduate School website
Contact: chris.pugh@ndm.ox.ac.uk
---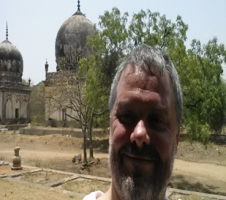 Simon Smith
Simon graduated from The London Hospital Medical College, some time in the last millennium. He has been a Consultant in Emergency Medicine (formally 'Accident and Emergency') since 2003, and has worked in the Emergency Departments in Oxfordshire since 2009.
Simon has a long experience in medical education, both as an Educational Supervisor and in roles with the Royal College of Emergency Medicine. Previously he had been a Training Programme Director and Head of School, before being appointed as Associate Dean for Quality in 2018. Outside of medicine, Simon enjoys reading (particularly Victorian literature), low-brow cinema, and watching sport.
Contact: simon.smith53@nhs.net
---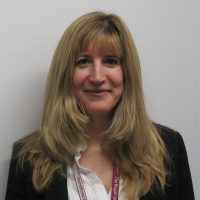 Helen Higham
Having trained in Manchester and London I moved to Oxford as a research fellow. I'm now a Consultant Anaesthetist, and Associate Professor in the University where our research focuses on human factors and clinical education. I've always been passionate about high quality education, particularly simulation and technology enhanced learning and was a founding member of the Association for Simulated Practice in Healthcare in the UK. As Associate Dean for Simulation and Patient Safety I'm keen to expand and develop simulation training and support all the fantastic educators we have around our region in providing the best training experiences possible for our trainees.
Contact: helen.higham4@nhs.net